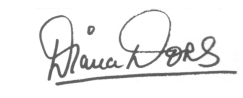 Early Years : War Years : Rising Star : The Star: Twilight Years
Diana Mary Dors-Lake 
23rd October 1931- 4th May 1984
Diana's popularity grew during the late 70's and early 80's with many television appearances.  She was a regular guest on Jokers Wild, Blankety Blank and Celebrity Squares; she was on the panel of the radio 2 show, The Law Game, and was a popular guest on many of the top television chat shows.  Russell Harty filmed an entire show Russell Harty– At Home with Dors, filmed in the pool room of Diana's luxury home, Orchard Manor.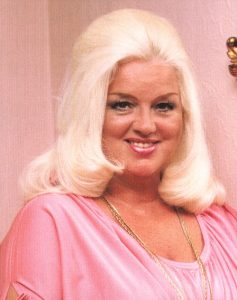 Diana's life was never out of the news papers.  Her third marriage to Alan Lake in 1968 hit the headlines, but with Alan's often out of control drinking other, less welcome, headlines were also being made.  After a short prison sentence, when his drinking got out of hand in their local pub and a brawl ensued, Diana bought Alan a horse as a welcome home present.  Shortly after his release during a ride in Windsor Great Park, the horse bolted throwing Alan from its back, and breaking Alan's back in the process.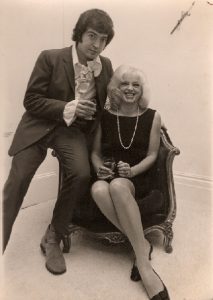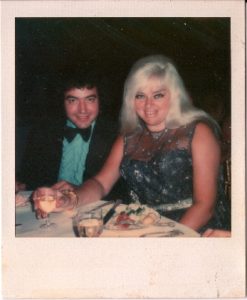 One of Diana's most accomplished later performances was in The Amazing Mr Blunden (1972), Diana convincingly portraying a wicked housekeeper bent on killing the children in her care for their inheritance.  The role proved again that Diana was one of the country's finest character actresses, but sadly it didn't lead to many other offers of film work.  Diana continued to guest star in a number of saucy sex romps such as The Grove Room (1975), The Adventures of a Taxi Driver (1976) and The Adventures of a Private Eye (1977), and famously as Voilet Bott's Mother in Just William (1976).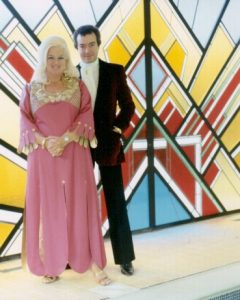 By this time Diana had already suffered and survived cancer, and the British public followed her treatment and recovery through the media, but were shocked when she contracted meningitis and nearly died.
In the summer of 1983 she joined TV-AM in a regular slot focusing on diet and nutrition and ended up as a regular contributor with her own 'agony aunt' slot, but sadly the cancer returned.
Tragically Diana died on 4th May 1984.  Her last film Steaming (1984), had just been released and once again showed Diana in top form.  Her acting ability was unquestioned and the nation mourned an icon – a veritable part of the British institution and we lost a national treasure.
Home :